Curtain Raiser: 3rd Edition of Indian Wine Day
Nov 15: Curtains are about to rise for the 3rd edition of Indian Wine Day to be celebrated across India and London courtesy The Lalit Group of Hotels hosting a wine dinner on 16 November but this year a few stand alone restaurants have also joined the caused and made it a week-long special wine tastings with a special concluding dinner at The Wine Company in Gurgaon on November 20, writes Subhash Arora
After successfully organising the Indian Wine Day on November 16 during 2017 and 2018, the Indian Wine Day conceptualised by Indian Wine Academy with support from the Lalit group of hotels, that special day is here again. The various Lalit Hotels in Delhi, Mumbai, Bangalore, Goa, Jaipur, Kolkata, Udaipur, Chandigarh and London are participating by organising a specially curated dinner from Baluchi Restaurant with wines from Indian stable.
Menu is generally the same at all venues with different wines depending upon the availability of wines at each venue. The charges are Rs. 2500 ++ at all venues except in London where they have been kept at £80 and where the Menu will include J'Noon Red, White and AK 47 Brut Sparkling with a Sula wine as well. As in the previous years, all hotels of The Lalit in India will offer 50% discount on all the Indian wines available at the property on November 16 and 17.
 What's new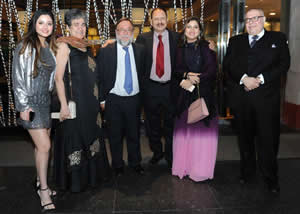 In our efforts to make it popular with restaurants and clubs, we had coaxed a new wine club- Wine Club Durgapur to be formed on 16 November last year with Ashok Chandak as its Founder President. This year they are organising a wine dinner to celebrate the 1st anniversary and 3rd edition of Indian Wine Day by using wines from Casablanca.  
Ashish Kapur is a restaurateur with vision and passion to promote wine, especially Indian wine with the restaurants' cuisine. The casual to smart-casual restaurants- The Wine Company (Gurgaon), Whisky Samba (Gurgaon), The Wine Rack (Mumbai), Antares (Goa) and the latest Restaurant, The Kimono Club in Delhi have joined hands to offer special wine flights with an Amuse Bouche. Each restaurant has different wines ranging in number from 3-5 and the price varies from Rs. 700-1100. The Indian Wine Day has been expanded by a week by offering these wine flights from November 15-21 at all these restaurants.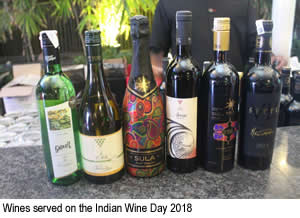 What's more, a wine dinner will be hosted on November 20 by Subhash Arora at the Wine Company in Cyber Hub where for a sum of Rs. 2000 AI will be charged for the sit down dinner where each dish will be matched by wine from different suppliers insofar as possible.
We also happy to have The Spice Market in Delhi join the programme by offering 3 wines with 3 tapas type snacks from November 15-21 for only Rs. 700 AI.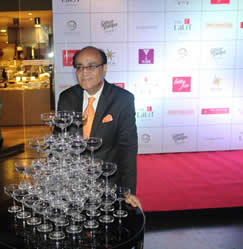 We had also started getting wineries interested directly last year. We continue that this year with Big Banyan offering a discount of 20% on winery visits. Soma Vineyards is giving a bottle free with every 6 wines you buy and additional 10% discount on food at the restaurants.
The objective of Indian Wine Day is to create more awareness about Indian wines through as many programmes as possible, where people can enjoy the wines and hopefully learn a bit more about Indian wine and learn about the quality levels and taste profiles.
Through this newsletter, I like to express my gratitude to the participants and thank Sula, Grover, Fratelli, York, Charosa, The Wine Park, Reveilo, Soma Vineyards, Casanova, Big Banyan , SDU and Krsma for their support to the programme  and hope that India Wine Day brings them direct benefits this year and the next. Thanks are also due to Ashish Kapur, the owner of all the 5 restaurants in Delhi, Gurgaon, Mumbai and Goa and the Gulatis for running the wine tasting flights for the whole week.
Hopefully, wine lovers of India will take the opportunity to enjoy Indian wines during this programme and we hope to make it even bigger next year.
Subhash Arora